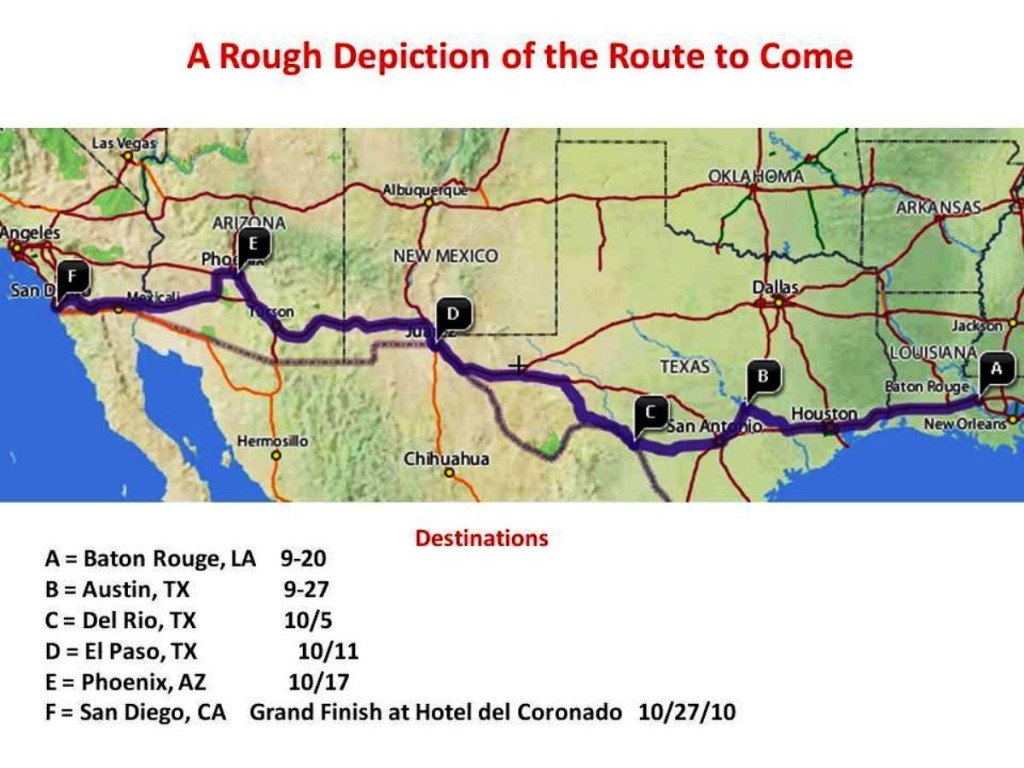 We will be taking the Southern Tier Route for our coast-to-coast bike ride, starting in Jacksonville, Florida and ending in San Diego,California.
Our approximate starting point is here.
The Southern Tier Route can be ridden between early fall and late spring. In September and May, there still might be some very hot weather to contend with at either end of the route. Note that snow can occur at any time in the higher elevations in the Southwest during the winter, and the highest pass in New Mexico is over 8,000 feet. If you are doing a winter trip, remember that you will have short daylight hours. Due to changing local conditions, it is difficult to predict any major wind patterns, but here are a few known observations. In California, dry easterly winds predominate in the fall, blowing west from the desert. In western Texas, winds from the Gulf of Mexico will cause headwinds for eastbound riders. Be aware that hurricanes can occur from July through November along the Gulf Coast of the Florida panhandle and can also hit the Atlantic seaboard.